About Fencing Academy of Calgary
History of Creation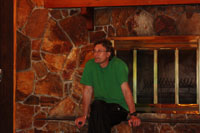 The Fencing Academy of Calgary was created in 2007 by Vadim Demendeev and Marzena Zima-Skokun. Vadim has a long sports career from former Soviet Union and even won Gold Medal in the Uzbek National Fencing Championship in 1981. Vadim came to Canada in 1992 and since 2003 has been a Head Coach at a number of fencing clubs in Alberta until he decided to devote himself fully to the Academy as well as to the Alberta Modern Pentathlon (AMPA) where he also teaches fencing in Airdrie. During continuation of his sporting career in Alberta, he coached many Gold, Silver and Bronze winners at the Provincial, Western and National levels. He is also a fitness expert and personal trainer.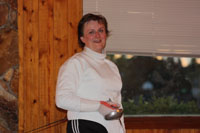 Fencing Academy of Calgary is proud to offer youth and adult fencing classes using various kinds of weapons.
Types of Classes and Locations
Check our
current schedule here
.
Weapons Used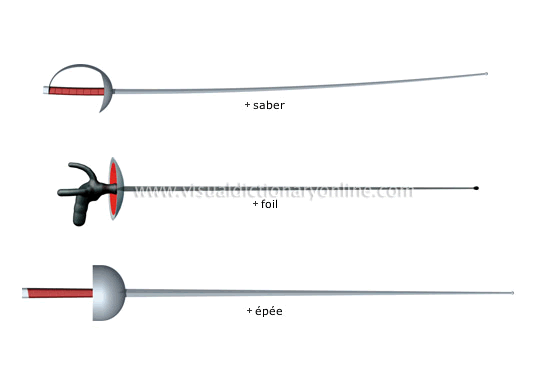 Sabre
The cross-section of the blade is Y- or V-shaped. Adult-size blades are 88 cm. At the end of the blade, the point is folded over itself to form a "button". The bell guard of the sword is curved around the handle, giving the fencer hand protection.
Foil
It is usually the choice for elementary classes for fencing in general. The foil blade is no more than 90 cm in length with a blunted (or foiled) tip. It has a rectangular cross section.
Epee
The epee has a three-sided blade. It has a larger bell guard, and is heavier. A modern epee for adult fencers has a blade which measures 90 cm from the bell guard to the tip. Epees for use by children under 12 are shorter and lighter.
Other Equipment and Gear
For drop-ins who are interested in this fascinating sport, absolute beginners and participants of the 6-Week Introductory Course (Youth or Adult) all gear will be provided. However, once you progress in your skills, you are expected to purchase your own set of hear. Fencing Academy of Calgary wil be pleased to provide any equipment advice.